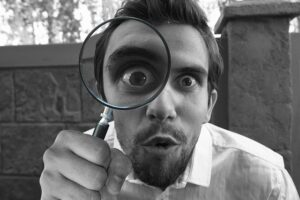 Whether you're considering buying a particular home, selling your current property – or doing both – a home inspection can help.
This inspection is conducted by a qualified professional who takes a close look at every aspect of a home – structure, wiring, plumbing, and more – and identifies issues you may not have noticed yourself.
For example, a home inspector can determine that a furnace will need to be replaced soon, or that there is a water leak that needs to be fixed.
You'll definitely want to get a professional home inspection before you buy a particular property. That's why most offers to purchase a home are conditional upon passing a home inspection. (The last thing you want is to buy your dream home only to discover that the wiring needs to be updated!)
You may also want to get a home inspection on your own home before you list it for sale. A certificate from a qualified professional that states that your home passed inspection will make your property more attractive to buyers.
Many reputable home inspectors are members of a professional industry association. However, it's important to note that certification or licensing is not a requirement in many jurisdictions. So, select a home inspector carefully.